California girl born and raised, Kyla Ford is today a wife and mother of three. raising her family in Provo, Utah but with that west coast blood still running strong in her veins she is a coach, writer, creator, marriage and family advocate, happiness expert, public speaker, and cheerleader to living an intentional and joyful life.
Kyla is a certified Life and Happiness Coach.
Kyla is currently working on attaining a Bachelor's degree in Marriage & Family Studies from BYU-Idaho.
She completed BYU-Pathway in 2020. 
Her whole-hearted genuine posts sharing her journey through loss and healing has led to a greater love for helping others heal and find joy through cultivating Christlike Connections for happier and healthier relationships. 
Kyla has contributed to several lifestyle blogs and collaborated with many brands over the past ten years.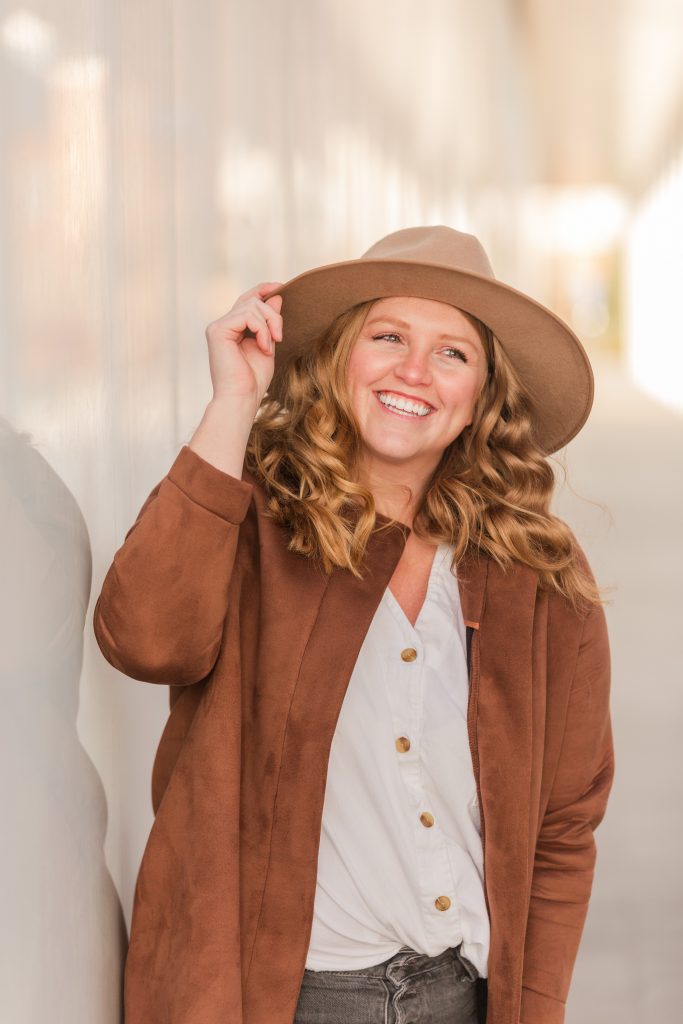 ok, ok… now let me tell you who I really am.
I am just your typical, dr. pepper drinking, chick-fil-a eating, target isle-wandering woman.
I love to travel and wish everyone had the opportunities I've had to travel and explore this big, beautiful, amazing world we live in.
I love meeting new people. I love getting to know someone and listening to what has made them who they are. I think every single person on this earth is special and is here for a reason, including helping others learn and grow.
I love being a mom. I love sharing about my kids and all the goods and bad we experience together as we grow as a family.
I love being a wife. my husband is my biggest cheerleader and I feel so grateful for his constant love and patient support. 
I'm grateful for this platform that I have to share joy with you. I'm grateful for the opportunity I have to share what I've learned over the last 33 years in hopes that I can inspire and uplift anyone else who is in need of a safe place in the commotions of life.