hello friends.
are you still out there?
my husband reminded me this week that we pay for this little corner of the internet that i had to have and that maybe it was time to pull it down off the shelf, re-discover my roots of story-telling, my passion for writing, and begin to create once again. i created this website for you. i created it to be a place that you could come and feel connected to a purpose of a happy life that we all desire to have. a place i could write my thoughts, ideas, inspirations and encouragements to help you find more joy in the commotions of your life.
isn't that word just perfect for what our world is experiencing right now? commotion.
literally.. the whole world… in commotion with the affects of the coronavirus pandemic.
my last blog post was in august so as you can probably guess, my little hitas has not been because of the cornavirus.
as a matter of fact, our family experienced our own new bout of commotion back in the fall when my husband and i both started school. after more than a decade away from pursuing education, kevin decided to return to school to get his MBA. shortly before his semester began i received some powerful personal inspiration that i needed to return to school as well. on september 6, 2019 just a few weeks after our two older children began a new school year, my husband and i joined the backpack carrying, number 2 pencil sharpening, bye-bye social life, up all night studying, crusade of people known as students.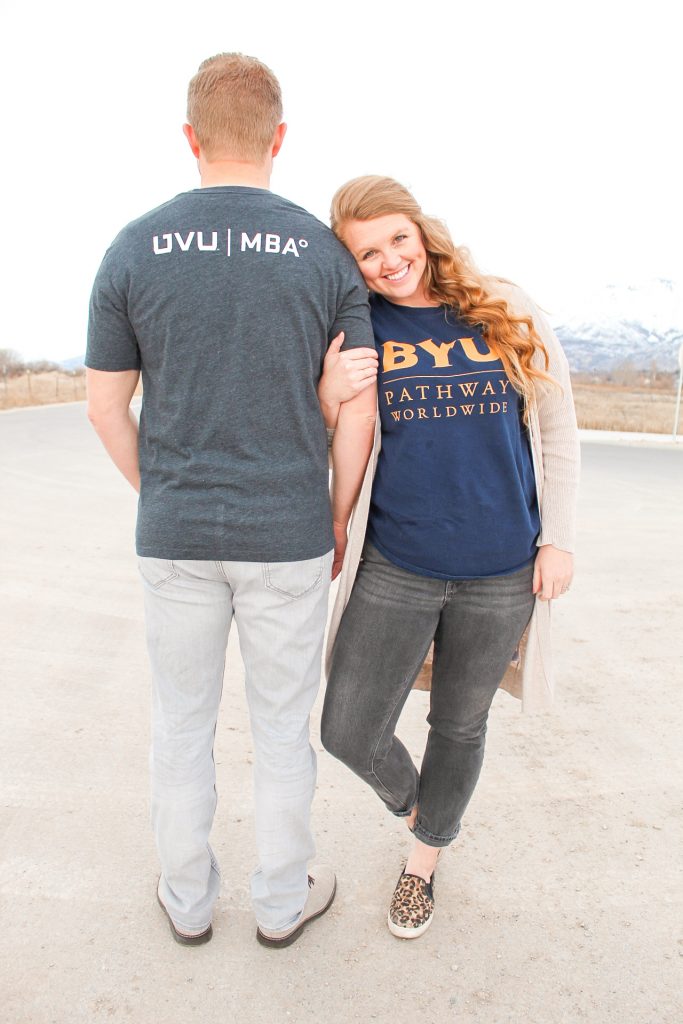 it's been a wonderful, growing, and strengthening time for me and for my family. i've seen changes and blessings i didn't know were needed or possible as we've navigated this new chaos in our home and family life.
i didn't choose to give-up sharing here for lack of desire, motivation or things to say. in fact if you've followed along over on my instagram you know i've been sharing a lot of whats happened over the last 7 months along with continuing to share inspiration and tools to help you find a similar joy to what our family feels daily. no, the reason i quit writing was because i knew i needed time to figure out a new normal. time to adjust to having my husband gone 3 nights a week, plus 20 hours of school work on top of everything i was already juggling as a wife, mother and creator. i knew in order to keep peace and feel the joy that i so proudly educate and advocate for, i needed to give myself grace and be more intentional with my time.
i'm so excited to share with you all i've learned over the last two semesters. i would have never guessed that going back to school would have been the source of new ideas, tools, and information that i could share to help you cultivate joy in a life centered on Christ.
here we go, again, friends. i hope you'll continue to follow along, bring your friends over to participate in the discussion and to see what all the bright, smiling, faces are all so happy about.